Posted in
Development
on
May 13th 2016 11:25am
- by Fatima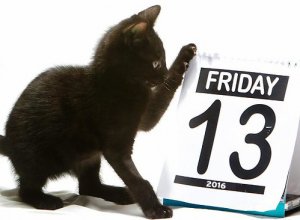 In honour of today being Friday the 13th, here are 13 important questions you should ask about your website!
Does your online branding and presence match your company goals and physical presence?
Is the design current (with current being updated or designed within the last 1 - 2 years)?
Do you have a clear Call To Action?
Is your website Mobile Friendly (or better still, responsive on all devices)?
Is your content optimised to achieve your search engine goals?
Is your content also optimised for user readability (yes it's possible to do both!)?
Do you have relevant social media accounts setup?
Is there a social media presence on the website?
Do you have a way to communicate news and updates with your website visitors (aka a blog or news area)?
Do you have a way to communicate with your clients and subscribers via email newsletters?
Are you communicating with your clients, visitors and / or subscribers regularly?
Are you tracking traffic and statistic successfully (eg. Google Analytics)
Are you happy with the overall presence, purpose and performance of your website?
If you answered 'no' to any of these questions, i4U can help!
Contact us by calling 07 5630 6695 or click here to submit an online enquiry