Posted in
Design
on
Jan 18th 2016 9:10am
- by Fatima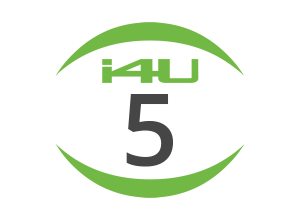 You have a website for a reason, but is it living up to it's full potential? You may be missing one of these key elements and it may just be affecting your conversion rates.
1. Call To Action
When it comes to your website's call to action, it's important to analyse what it's purpose is and what you anticipate visitors will do once they find you. Your call to action is the primary purpose of your website.
If your goal is to collect visitors contact information, make this clear with a form that can be easily completed and submitted. Alternatively, if you want visitors to call, make it known with a phone number that is clear and easy to see.
2. Mobile Friendly
Is your website mobile friendly, or are you forcing your website visitors to pinch and zoom making it extremely difficult to navigate and find what they're looking for? Some non-mobile-friendly websites have already being forced out of mobile search engines top rankings. Don't let it be you! We highly recommend that your website is either running a mobile alternative, or best case scenario responsive website developed with an optimal viewing and interaction experience catering to all devices while keeping your branding and website structure intact.
i4U is now almost exclusively developing responsive websites, however our iLaunch Content Management System does come with a default mobile website for our budget-conscious clients.
3. Easy To Find Contact Information
Can your visitors get in contact with you easily? Whether it's by phone, email, online contact form or all 3, it should be easy to find your contact information on your website. Sometimes just being able to see this information clearly on your website can help improve your visitors perception or the legitamacy of your business, products or services.
4. Social Media
It's very rare to find people these days who are not active on some type of social media. It's important to connect directly with your customers and social mediums like Facebook, Twitter, LinkedIn and Instagram are just a few of the big ones currently out there making it easy to do so. Get your social media marketing started and make sure it's linked from your website so people know it's the real deal and can connect with you. If you haven't setup your social media accounts or need help with developing a marketing strategy, i4U can help with all aspects of your Internet Marketing needs.
5. CONTENT!
Content really is KING, but it's quality is the most important part. Clearly providing your visitors the information they're looking for will:
Allow people to find you
Help answer their questions or address their concerns
Increase your conversion rates (because of 1 & 2)
If you need help with any of these important website features
phone 07 5630 6695 or click here to submit an online enquiry.