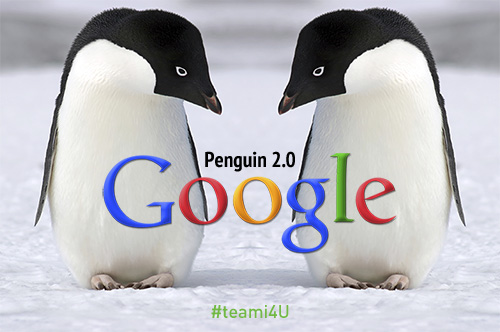 Penguin is the code name of Google's anti-spam algorithm update. It was first implemented on 24th April 2012 and targeted websites that practiced Black Hat SEO. These are sites with duplicate content, over optimized pages using keyword stuffing and hidden links, and of course, websites that have unnatural links.
Despite the changes, some spam sites still ranked well. Last May 22nd, Google rolled out an improved version of this update called Penguin 2.0. This contains one whole year's worth of fine-tuning that effectively plugs the holes that still let a few bad sites go unpunished. At the same time, they've also included exceptions for sites that were penalized unfairly.
Why is this good for you? Well, you just lost half the competition!
Previously, not only did you have to beat out the huge companies with established websites, you also have to beat out the made-for-SEO websites. There are two types of these. The first are the 1-5 pages micro websites that when you search for "women's handbags in Sydney", you'll get hundreds in the results for websites selling "High quality GUCCI knock-offs". The second are the legitimate companies that hired "SEO" companies to build thousands of links pointing to their homepage.
In order to compete then, YOU also had to engage in these types of activities. Doing only the ethical tactics will get you nowhere.
Penguin 2.0 is Google's answer. This update aims to get rid of the first type of spam sites and will penalize the other. It evens the playing field and gives small businesses an equal chance of ranking.
If you've been engaging in White Hat SEO all this time, then you not only have nothing to worry about but should prepare to celebrate. You could see huge increases in your site's rankings over the next month or two.
If you've been "bad", give us a call. We'll clean up your site and get you sorted out and updated as quickly as we can. At i4U, we employ only the most honest SEO techniques so you won't need to worry about algorithm updates.
- #teami4U